Mushbeast is a combination of two things I love - mushrooms and animals.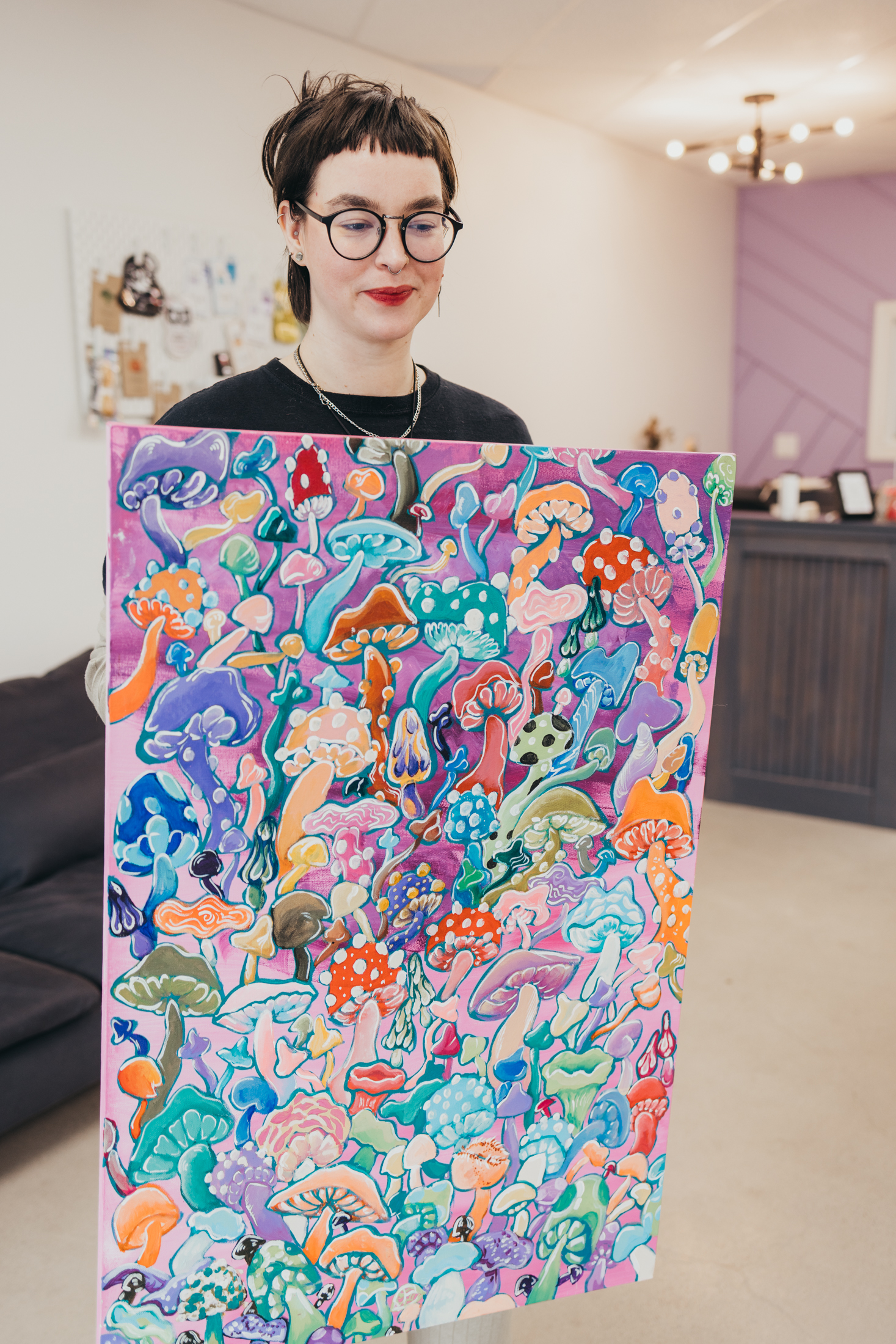 Brooke is a 27 year old, non-binary and genderfluid individual who resides in Regina, Saskatchewan.
They have a professional background from ECUAD in visual arts, although incomplete, and is now pursuing a double major in psychology and sociology at the University of Regina. Despite this change, Brooke realized that art has and always will be their main passion. While in school, Brooke started their journey to become a freelance illustrator in 2018.

Brooke has a strong understanding of animal portraiture and has recently incorporated anatomy and constructive figures into their pieces. Forestry, astrology, and liminal spaces are also expressed through their illustrations.
They want to show the world their creative abundance while also expressing the rising concern and urgency of climate change, biodiveristy, and an ever-growing list of endangered species.